Cape May County Sports Medicine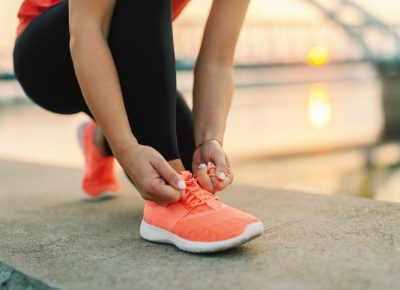 Jersey Shore Sports Medicine is your trusted destination for Cape May County sports medicine and aesthetics. From our office in nearby Atlantic County, our professionals provide a range of services that include pain management, wellness and regenerative services. Our staff is committed to educating you about your needs, offering effective treatment, and first class service.
Our Sports Medicine Services in Cape May County
Sports medicine and aesthetics services that we offer to Cape May County residents include:
Sports Physicals. A sports physical is highly recommended anytime you're starting a new sport or new season. Our staff takes the time to evaluate your family history, educate you on avoiding injuries, and help you stay aware of sport-specific risk factors.
Aches/Sprains. If your injury is nagging and is taking too long to heal, contact us to diagnose and treat the injury. We treat patients with aches, sprains and/or tendonitis, and we pinpoint the location and cause of your pain and help you start a healing program.
Concussion Treatments. Anytime you have suffered a blow to the head and possible brain injury, it's very important for you to seek a diagnosis immediately. We can help you with diagnosing sports concussions, including the more subtle forms of injury, and help you recover safely.
Medically Supervised Weight Loss. We can help design the ideal weight loss program for you, including evaluating any underlying medical issues or triggers that cause weight gain. Our programs include diet, exercise and lifestyle changes, along with medication if needed.
Sports injury treatment and regenerative methods are just a few expert services we provide in Cape May County sports medicine. If you're seeking sports treatment, call us today or click here to book an appointment online. We can help you feel your best!
Proudly serving: Ocean City, Avalon, Cape May, Cape May Point, Dennis Township, Lower Township, Middle Township, North Wildwood, Ocean City, Sea Isle City, Stone Harbor, Upper Township, West Cape May, West Wildwood, Wildwood, Wildwood Crest, Woodbine, The Villas
Interested in case studies, information about your sports medicine needs, and other updates? Be sure to follow Jersey Shore Sports Medicine on Facebook!