Atlantic County Sports Medicine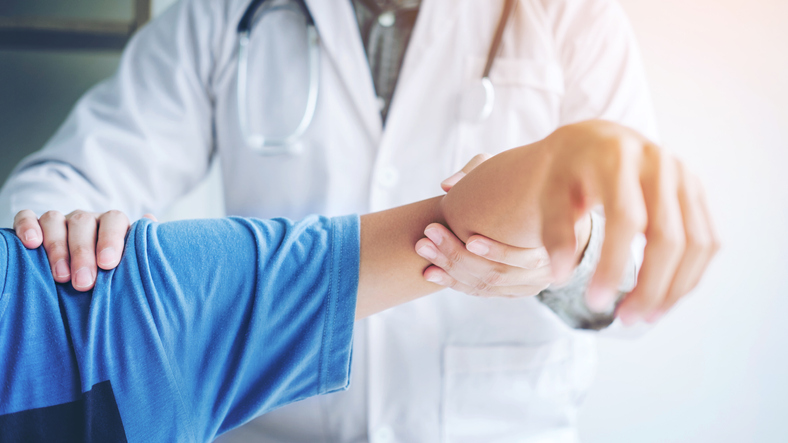 At Jersey Shore Sports Medicine, we're your trusted authority for Atlantic County sports medicine. From our convenient location in Somers Point, our team of professionals provides pain management, wellness, and regenerative services to residents throughout Atlantic County.
As an athlete, we know that you won't settle for anything less than peak performance…and neutralizing any injuries and pain that may hinder that performance. You want your body feeling great and ready to perform at all times.
We are dedicated to three points of wellness for you…evaluating and educating you about your problem, executing effective treatment, and providing high quality service.
Our Atlantic County Sports Medicine Services
We offer a wide variety of sports medicine treatments, including:
Sports Physicals. Before starting a new sport or a new season, we highly recommend a sports physical. We can examine your family history for potential conditions, educate you about how to avoid injuries, and identify any risk factors, including for specific sports.
Aches and Sprains. If you are dealing with an injury that refuses to heal, you should take the time to have it diagnosed and treat the injury. We can address your aches, sprains and tendonitis, locate the true point of your pain and start you with a healing regimen.
Concussion Treatments. We can help diagnose the occasionally subtle forms of sports concussions, and help guide you to a safe recovery. If you have suffered a blow to the head or an otherwise traumatic injury, you should seek a diagnosis as soon as possible.
Medical Weight Loss. Our team of professionals can design a weight loss program for your needs, through evaluating medical issues that could cause weight gain such as hormonal imbalances and other triggers. Your comprehensive program will include diet, exercise, lifestyle changes and medication if necessary.
These are just a few of the many services we offer as a trusted provider of Atlantic County sports medicine. If you're seeking sports medicine treatment, contact Jersey Shore Sports Medicine today. We're dedicated to helping you feel your best.
Proudly Serving: Somers Point, Linwood, Northfield, Pleasantville, Egg Harbor Township, Atlantic City, Egg Harbor Township, Hammonton, Brigantine, Ocean City, Avalon.