Ocean County Sports Medicine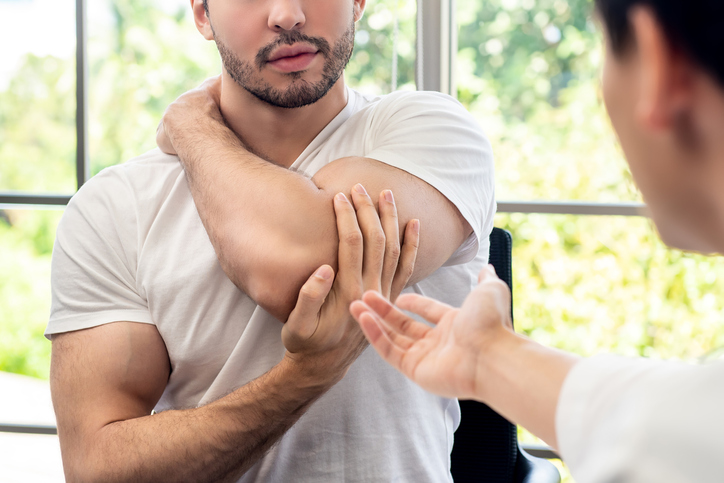 The Jersey Shore Sports Medicine conveniently located in Egg Harbor, NJ is your trusted destination for Ocean County Sports Medicine. Our staff of professionals offer a full suite of pain management, wellness, and regenerative services for Ocean County residents. We are committed to three points of your wellness: educating you about the cause of your pain, providing first class treatment, and excellence in customer service.
If you're participating in school or professional athletics, or if you simply want to keep your body in shape, we know that you're going to demand top performance from yourself. We understand that you're looking to neutralize and injuries and aches that keep you from being your best, and we work to make you feel as optimal as possible.
Our Ocean County Sports Medicine Services
Our sports medicine treatments for Ocean County residents include:
Sports Physicals. Whenever you're planning to start a sport or begin a season, a sports physical is strongly recommended. We'll review your family history for potential hereditary conditions, show you how to avoid injuries, and identify potential risk factors for specific sports. We take the time to look after all of the details, including your blood pressure, your vision, and your strength and flexibility, and we'll recommend a follow-up exam and additional tests if needed.
Aches/Sprains. If your injury is taking too long to heal, you should have it diagnosed and treated. We'll assess the true causes of your pain, sprains, or tendonitis, and help you to begin a healing regimen. If you are dealing with pain that seems to be getting worse, or swelling in the injured area, reach out to us to help correct the problem and help you heal properly.
Concussion Treatment. With even mild or subtle forms of concussions, we can diagnose the injury and help you safely recover. Any time you suffer a blow to the head or traumatic injury, you should seek a diagnosis as soon as possible. We also treat age-specific concussions, ranging from middle school, high school and college age concussions.
Medical Weight Loss. We can design your weight loss program that addresses your needs, and we evaluate medical issues that cause weight gain, such as hormonal imbalances. Our programs include diet, exercise, lifestyle changes and necessary medication.
Jersey Shore Sports Medicine provides these and many more services as a dedicated provider of Ocean County Sports Medicine. If you require sports medicine and treatment, contact us today for an appointment. We can help you feel your best!