Ocean City Sports Medicine Doctors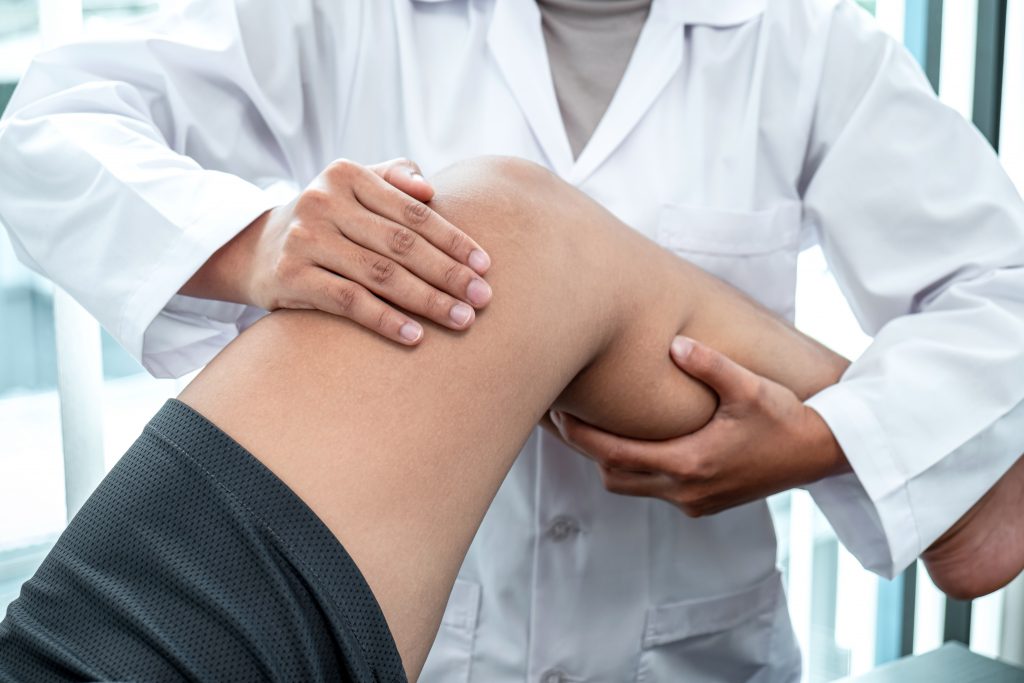 Call us today and make us your Ocean City sports medicine doctors. We are based very close to you in Somers Point, and we offer first class medical and therapy services to athletic and active residents throughout the area. We can help you stay on top of your game and feel great doing it.
To compete athletically or just remain active, being in top physical condition is important…not just to perform, but also to be able to heal from injuries properly and quickly. Leave your care in the hands of proven professionals. Athletes of all levels and backgrounds have been trusting the hands of our physicians for years, relying on their experience and unparalleled service.
With the latest in advanced sports medicine therapies, we offer one-on-one treatment options superior to our competitors. Suppose you need help treating an immediate injury, addressing a chronic health issue, or putting preventive measures in place. In that case, our variety of treatment methods will provide the best choice courses of action and more effective results.
Ocean City Sports Medicine Doctors – Three Points of Wellness
Evaluating and educating you about your problem.
Executing effective treatment.
Providing high quality service.
Our Services
Sports Physicals
We perform pre-participation physical examinations to ensure you are in playing shape.
Aches, Sprains & Tendonitis
If you have recently been experiencing aches and pains that won't seem to go away, don't wait to get a proper evaluation. These ailments can lead to poor healing, reduced range of motion, and long-term disability. Call us.
Concussion Treatment
Head injuries are serious. The specialists at JSMA help to diagnose the symptoms and guide you through safe and effective concussion recovery.
Orthotics & Braces
At Jersey Shore Sports Medicine we will choose the appropriate materials and fit the brace based on the adult or child's structural and functional needs.
Musculoskeletal Ultrasound
Using the advancements of ultrasound technology, our experts can better address your issues and manage your pain.
Steroid Injections
For those with rheumatoid arthritis, osteoarthritis, and other types of inflammatory arthritis, you may be eligible for a steroid injection.
Viscosupplementation Injections
If you suffer from increasing pain, you may have low Hyaluronic acid levels, increasing the likelihood of joint, bone, and cartilage damage. Viscosupplementation injections help return some of the mobility and function to the affected joints.
Jersey Shore Sports Medicine has been helping Ocean City residents just like you with all of their athletic needs…be it treating injuries, addressing health issues, and helping athletes and active people recover and heal quickly. We invite you to read some of our testimonials from satisfied customers here, and see the difference we've made for active residents of the area.
Learn how to take care of your body the right way with the help from the team at Jersey Shore Sports Medicine- the leader in sports medicine and non-surgical treatments. Fill out the form below to get started!
Interested in case studies, medical benefits and more? Be sure to visit our Facebook page!