Sea Isle Sports Medicine Doctors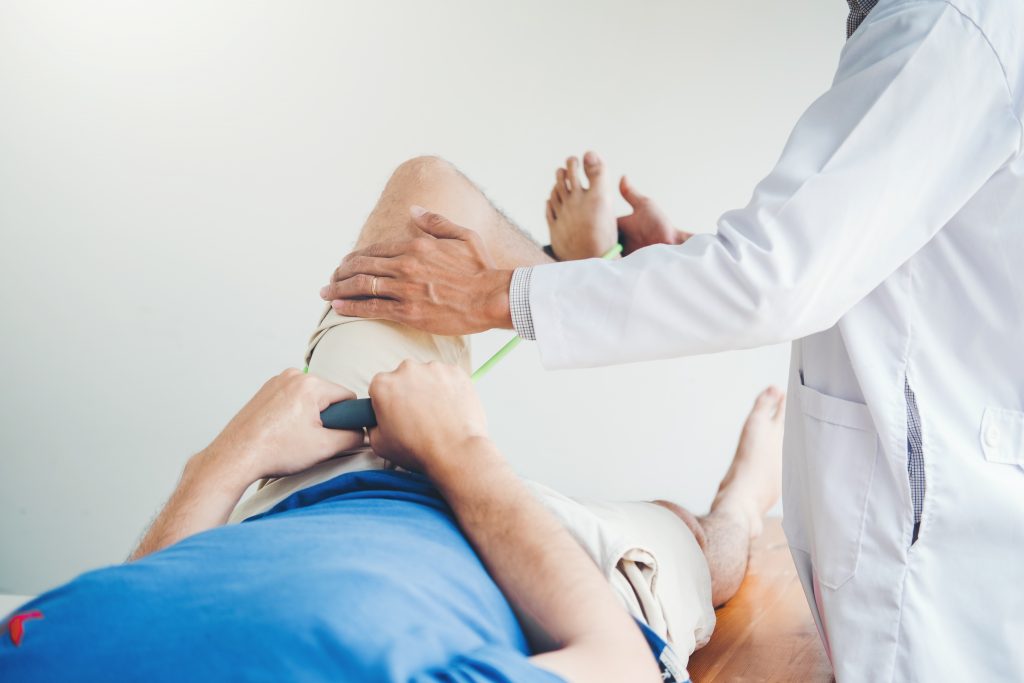 Injuries are part of the game in sports. Get back in the game and perform at your best. Trust in the specialists at Jersey Shore Medical Alliance to be your Sea Isle sports medicine doctors. We're the Jersey Shore's leader in sports medicine and non-surgical treatments. The variety of treatment methods we provide gives our clients options in the best course of action and more effective results.
Our facility in Linwood is conveniently located just a short drive away from Sea Isle City. It's an easy trip to our offices and our physicians.
The Jersey Shore Sports Medicine team brings comprehensive South Jersey sports medicine, pain management, and regenerative medical services to the Jersey Shore community. Whether you're an elite athlete or staying healthily active, Jersey Shore Medical Alliance can help you improve your athletic performance, manage discomfort, and restore your health back to a better standard.
Sports Medicine
Our sports medicine services can help treat an immediate injury, address a chronic health issue or put preventive measures in place. Sports physicals, also known as pre-participation physical examinations, are an important element of safe participation in organized sports. We provide a thorough physical that includes a look at your family history for potential hereditary concerns.
Pain Management
After experiencing an injury, please don't wait to get a proper evaluation. If you have recently been experiencing aches and pains that won't seem to go away, it might be time to call a specialist. Let us fully diagnose your injury and ensure that it won't be causing you greater pain down the road.
Regenerative Medicine
Sea Isle Sports Medicine Doctors Credentials
B.S., Exercise Science, Rutgers University

D.O., Rowan School of Osteopathic Medicine

Internship, Osteopathic, Delaware County Memorial Hospital

Residency, Family Practice, Aria Health 

Fellowship, Osteopathic Primary Care Sports Medicine, Physician Offices at Horizon
Our office hours are Mon. 8-6, Wed. 8-1, Thu. 10-6, Fri. 8-1. Sports injury treatment and regenerative methods are just a few expert services we provide in Atlantic County sports medicine. If you're seeking sports treatment, call us today or click here to book an appointment online. We can help you feel and play at your best!
Be sure to Follow our Facebook page to see updates, our latest programs, and more ways we can help you feel and perform at your best!