Northfield Sports Medicine Doctors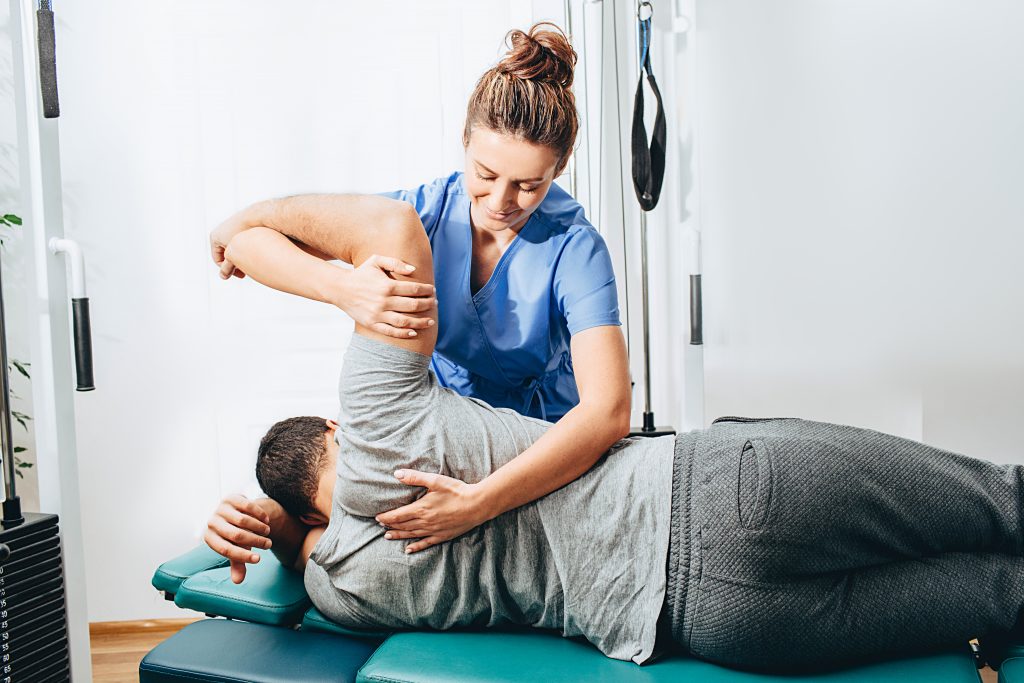 The Northfield sports medicine doctors at Jersey Shore Sports Medicine are eager to help you perform at your best. We are based nearby in Somers Point, and we serve athletes at every level throughout the region.
From recreational athletes to amateurs or professionals – sports medicine is the ally for athletic enthusiasts. We continue to be Jersey Shore's leader in sports medicine and non-surgical treatments, dedicated to planning the best course of action and more effective results.
Whether you are competing in a high level athletic endeavor, or simply are looking to stay active, injuries and pain can be a huge problem. Persistent and nagging injuries will obviously impact your performance, and you may need professional assistance to rehabilitate and overcome your injury.
We help our clients with superior one-on-one treatment options using the latest in advanced sports medicine therapies and superior individual treatment options with the latest in advanced sports medicine therapies.
Headed by Dr. Sokalsky, our hand-selected team of experienced medical professionals who are skilled at working with athletes at every level of competition and are dedicated to the evaluation and education of your problem, effective treatment, and unparalleled service.
Our services include practices in:
We also offer regenerative medicine services for Northfield area residents, including platelet rich plasma injections, amniotic tissue injections, stem cell injections and prolotherapy. Our regenerative medicine services are designed to help repair damaged tissue and organs, especially those damaged by aging and disease, and the therapeutic procedure is designed to restore normal function again.
Reviews of Northfield Sports Medicine Doctors
"I would highly recommend Dr. Sokalsky. He is competent, considerate and deferential to patients' needs. I have found him to be approachable and willing to help with information and referrals for other necessary medical sources. The treatment that have I received is excellent!"
"My daughter suffered a concussion as a result of participating in sports. Dr. Sokalsky did a tremendous job with her, assuring her ultimate recovery and providing a plan for rehabilitation."
"Dr Brian Sokalsky is passionate and professional about his craft, constantly assuring that his treatments are sound while forthcoming with information, especially when the subject is leading edge technology- Stem Cells. Additionally, his prices are very reasonable. Let the healing continue in my Hip."
Interested in finding out more about our sports medicine services? We invite you to have a look at our Frequently Asked Questions here, and be sure to have a look at our news and blog page to see helpful advice and insights about sports medicine. We also offer helpful tips and useful advice regularly on our Facebook page. If you still have questions, we'll be ready for you when you request an appointment with us!
Our staff can be reached here and will contact you shortly. We can't wait to help.