Linwood Sports Medicine Doctors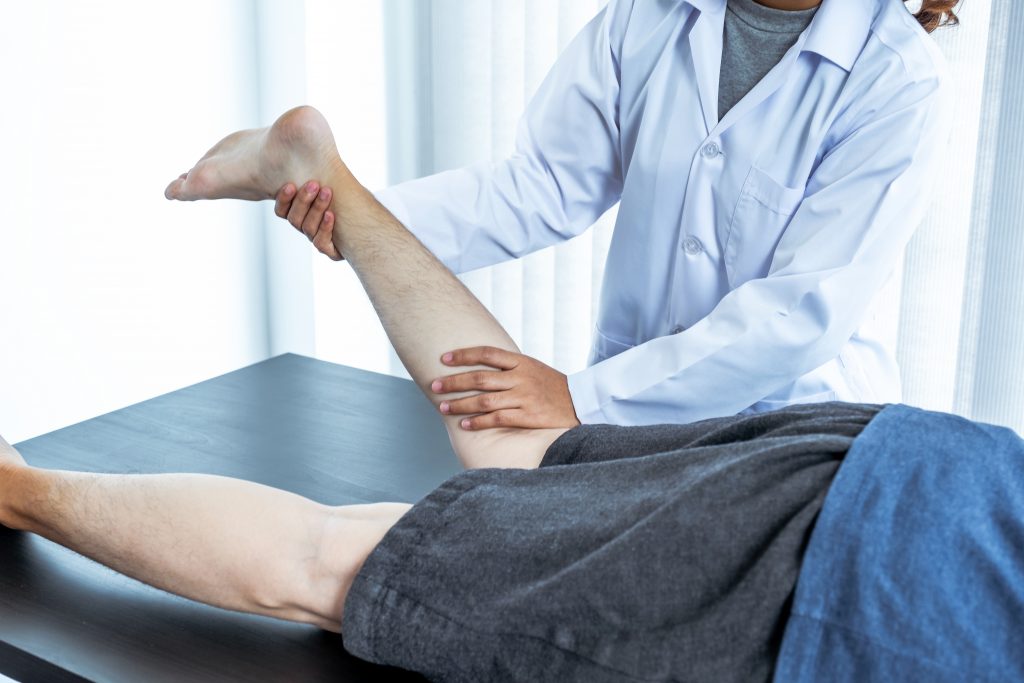 The Linwood sports medicine doctors at Jersey Shore Sports Medicine are ready to get you back in the game. We are based in Somers Point and Little Egg Harbor, and we successfully treat athletes and active individuals throughout Atlantic County.
Consulting a sports medicine doctor is a good way to treat an immediate injury, address a chronic health issue or put preventive measures in place. At our facility, Dr. Brian Sokalsky brings comprehensive sports medicine, pain management, and regenerative medical services to Linwood residents. The team at Jersey Shore Sports Medicine is the area's leaders in sports medicine and non-surgical treatments.
Reach out to us for a variety of sports medicine treatments, such as sports physicals, treating concussions, fitting you for braces and orthotics, musculoskeletal ultrasound, viscosupplementation injections and more, as well as regenerative treatments such as prolotherapy, amniotic tissue injections, and plasma injections.
Our Linwood Sports Medicine Doctor
Dr. Brian Sokalsky is dedicated to offering patients alternative methods and treatments for injuries and overall wellness. He is a reliable practitioner and is trusted by the community and recognized by patients and peers for developing an advanced Sports and Regenerative Medicine Practice.
B.S., Exercise Science, Rutgers University

D.O., Rowan School of Osteopathic Medicine

Internship, Osteopathic, Delaware County Memorial Hospital

Residency, Family Practice, Aria Health 

Fellowship, Osteopathic Primary Care Sports Medicine, Physician Offices at Horizon
Client Comments
"Appointment is always on time. Dr explains everything he is going to do regarding an injection. He explains all your options when u are having a problem. He never rushes your visit. He has helped me many times in the last 11 years I have been a patient"
"All I can State is that he always considers the well-being of his as the number 1 priority. He explains all aspects of the patients condition and "never" sets a limit. He exemplifies every quality that all PHYSICANS should consider their major corners! 10********"
"I would highly recommend Dr. Sokalski. He is competent, considerate and deferential to patients' needs. I have found him to be approachable and willing to help with information and referrals for other necessary medical sources. The treatment that have I received is excellent!"
Let us be the answer to your search for Linwood sports medicine doctors. Contact Dr. Sokalsky and his team today to get started on the road to restoration. We look forward to hearing from you. If you'd like more updates, health advice and news, be sure to follow us on Facebook!