News & Blogs
---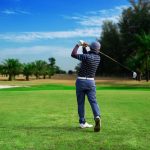 Let's look at ways to avoid golf injuries as New Jersey courses re-open. With winter and the six-week corona virus-imposed golf hiatus coming to an end, golfers will be grabbing their clubs and hitting the links starting this weekend. With all that time off, you're bound to be a little rusty and, even a little […]
Read More....
---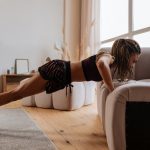 Let's look at how to stay active during the COVID-19 Crisis. Are you missing your regular work outs at your favorite gym? What about regular runs or walks on a local trail or track? How about that fun dance class with friends? National experts (American Heart Association) recommend at least 150 minutes of moderate intensity […]
Read More....
---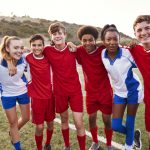 Concussions continue to be a prominent topic in the news. However, a lot of the conversations on TV revolve around athletes in professional and college ranks that have teams of medical professionals surrounding them to help diagnose and treat their injuries. Even at the high school level, there are frequently well-trained athletic trainers to guide […]
Read More....
---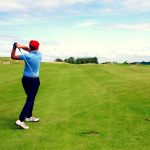 It's inevitable – If you're an avid golfer, you have probably experienced some type of shoulder pain. As one of the most common complaints evaluated in the world of sports medicine, shoulder pain is frustrating and uncomfortable, but gaining a comprehensive understanding of why and how the pain develops can help you move past injury. […]
Read More....
---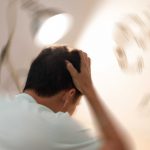 When you hear the term 'concussion,' what do you think of? With talk of head injuries dominating the world of professional sports, especially in football, you may imagine a cringe-worthy collision between powerful opposing forces. Recent research has exposed the potentially detrimental effects of head injuries, even with the supposedly protective headgear worn by football […]
Read More....
---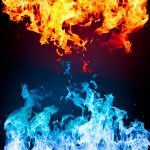 "Should I use heat or ice?" is the most common question I get in the office from patients, especially athletes, looking to ease their soreness after exercising. Commonly, there is a lot of confusion as to which method is best, when to use which treatment, and what separates the two. Fortunately, we have a guide […]
Read More....
---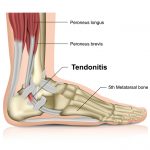 What is Tendonitis?  You may have heard tendonitis referred to as tennis elbow, jumper's knee or golfer's elbow. Despite the many nicknames that the condition has acquired, they all signify excessive inflammation of a tendon, which is the structure that connects muscle to bone. It is typically caused by overuse of the affected area, often […]
Read More....
---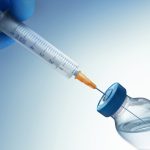 "Just get a cortisone shot". That is the answer most people either give or receive in response to a complaint of pain somewhere in the body. However, not many people outside of the medical field actually know what a cortisone shot is, how it works, what it treats or how safe it is. In addition, […]
Read More....
---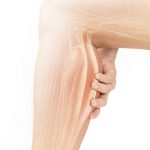 "It felt like I got kicked in the back of the leg" is one of the scariest phrases for athletes. When that feeling occurs in the heel it usually means the Achilles tendon has ruptured. Oftentimes that means surgery, though there is literature that says surgical repair may not be necessary; but either way, the athlete […]
Read More....
---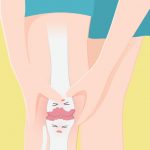 "It hurts when I squat." "It hurts when I sit for a long time, like long car rides." "It hurts when I walk downstairs." If these statements sound familiar, you're not alone. They are the most common symptoms for a widespread knee problem, patellafemoral pain syndrome (PFPS). PFPS is a generic term that encompasses many […]
Read More....
---