Monthly Archives:
July 2020
---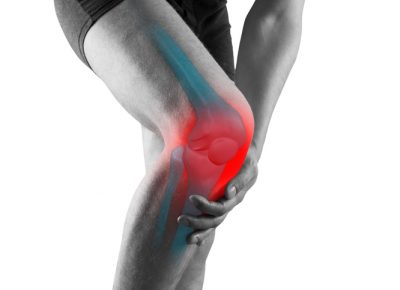 Viscosupplements are a class of medications that are made up of hyaluronate, which is the building block of joint fluid and they have shown excellent results for patients with chronic knee pain. Knee osteoarthritis is a common disease faced by men and women as they grow older. It causes knee pain and swelling resulting in significant limitation in daily activity. One of the most common treatments for knee osteoarthritis is viscosupplementation injections, often referred to as gel shots, chicken shots or rooster shots.
What is Osteoarthritis?
To understand how they work; we first must understand what osteoarthritis (OA) is. OA is the breakdown of the articular cartilage that lines the ends of the thigh bone (femur) and shin bone (tibia) that make up the knee joint. The cartilage serves as a shock absorber and also produces joint fluid to help lubricate the joint. As the cartilage breaks down in OA, the joint begins to lose both the shock absorption and lubrication provided by the cartilage. This leads to increased inflammation, leading to pain, swelling and stiffness.
How do Viscosupplements work?
To combat the effects of OA, viscosupplements are often used. They are a class of medications that are made up of hyaluronate, which is the building block of joint fluid. They come in a prefilled syringe that contains a thick, gel-like fluid. When injected, the fluid gets absorbed by the remaining articular cartilage in the knee providing improved lubrication and shock absorption. In turn, there is often decreased knee pain, inflammation and swelling, as well as improved motion and function. Because the viscosupplements work with the remaining articular cartilage in the knee, they are most effective in knees with mild-to-moderate arthritis.
There are a number of different viscosupplement products on the market. Some of the most well-known brands, including Synvisc, Orthovisc and Supartz, have been around for about 20 years. Multiple newer ones have entered the market in the last few years. They can be administered in a series of weekly injections over 3-5 weeks or as a single injection. Most insurance plans cover viscosupplements, making them one of the top nonsurgical options to help delay or prevent surgery, such as knee replacement.
There is more information about viscosupplements and other nonsurgical treatment options for knee osteoarthritis on our website.
If you would like to see if you are a candidate for viscosupplement injections for knee pain relief, contact us for a consultation.