Baseball and Softball – Keep Your Budding Athlete Healthy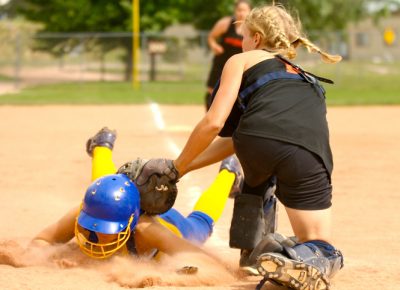 Baseball and softball put a unique set of stresses on an athlete's body, especially young athletes that are still growing. As a result, injuries to the shoulder and elbow are very common. As we look forward to warmer weather and the start of the season, now is a great time to discuss proper training and conditioning to put our budding athletes in the best position to stay healthy!
Off-season: In the offseason, it is common for athletes to wait until the spring to begin preparing for their season. However, this can significantly increase the risk of injury. It is more effective to gradually strengthen and condition the body, especially the arms and core, rather than attempt to cram preseason training into a short period of time. December-February, typically considered the offseason, is actually the best time to begin training. A training program should focus on the following three areas to train the entire body:
Stretching and flexibility exercises (Daily)
Speed and agility exercises (2-3 times per week)
Strengthening exercises (3-4 time per week)
Pre-season: Once preseason training is underway, the ultimate goal is to fully prepare the body and arm for the daily practices and competitions ahead. Gradual increases in duration and intensity of throwing should be followed during this time. A daily warm-up and flexibility routine for the whole body, with additional focus on the arm and shoulder girdle, should be instituted. Alternating between the upper body, shoulder girdle and arm, and core and lower body will ensure that the entire body receives proper conditioning. These workouts should not be done before or after games or heavy practices.
In-season: Once the season has arrived, the main focus is to avoid injury and manage the daily aches and pains that are unique to baseball and softball players. The daily warm-up and stretching routine should be continued, with additional stretching and ice treatments after practices and games. (See our 'Hot Treatment Vs. Cold Treatment' Blog Post for proper icing instructions). Pitch counts are also very important to follow in all age groups up through high school, for both baseball and softball. Close attention must be paid to players competing on multiple teams whose seasons overlap as overuse injuries are more common for those playing on multiple teams. For more information about pitch counts, visit the American Sports Medicine Institute's website and check out these Softball Injury Prevention guidelines.
Post-season: The trend over the last decade in many sports is for athletes, particularly kids, to specialize in one sport and play it year-round. However, studies have shown that sport specialization dramatically increases the risk of overuse injuries. With this being said, all throwing athletes should take at least 2-3 months off from throwing every year. During this time, it is suggested to transition back into the offseason conditioning program. Here at Jersey Shore Sports Medicine, we suggest that athletes, especially our younger players, be encouraged to participate in other sports in order to develop a more well-rounded set of abilities and reduce the risk of overuse injuries.
If you would like more information about our sports medicine services or have questions about training, please call our office at 609-904-2565 to make an appointment. As always, feel free to join the conversation with us on our Facebook and Twitter pages!